Drop Shadow Collage Quilt Pattern
Drop Shadow Collage Quilt Pattern
Lisa Moore was inspired by the amazing oversized Hoffman digital panel, Breeze. This project is specific to the panel, and the quilt is quick and easy. 
The fabrics used in the cover quilt are by Hoffman Fabrics.
Q4448-492-Breeze Digital Focal Panel 1895-508 Breakers (background)
1895-524 Moonstruck (drop shadow accent & binding) 
Q4458-313 Payne's Grey (digital print for border)
Finished quilt size is 64" x 88". 
A queen size pattern is included using additional borders.  
Featured Products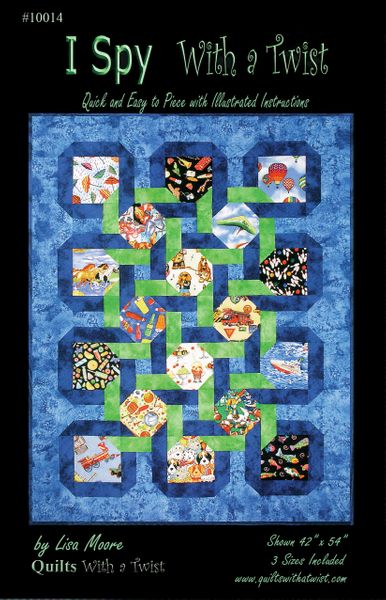 I Spy With a Twist
$10.00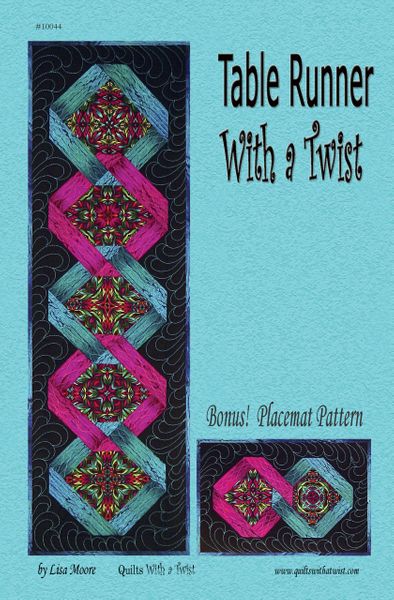 Table Runner With a Twist
$10.00