Bass Laser Cut Applique
The laser cut kit includes the two Bass appliques in green print fabric with fusible backing, along with two black circles for the eyes and the pattern.
Bass was designed by Lisa's husband, Dave Moore.
If you are interested in making the quilt using the fabric on the cover, it is available with the laser cuts in a kit.
Featured Products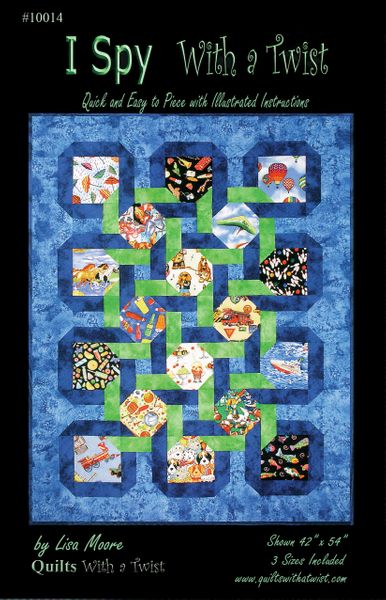 I Spy With a Twist
$10.00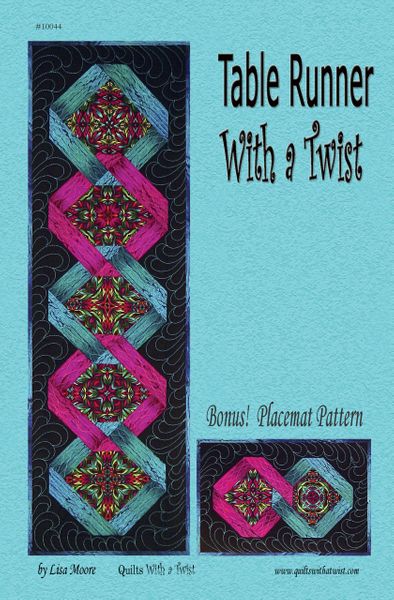 Table Runner With a Twist
$10.00